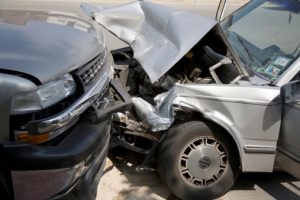 Texas drivers are mandated by law to buy $30,000 in personal injury liability coverage per person and $60,000 in coverage per collision. This means if a driver gets into a crash and causes injury to three victims, each victim is entitled to get up to $30,000 in compensation. However, the insurer would only pay a maximum of $60,000 in total compensation for the entire accident.
This is not a lot of liability coverage. Many people buy more than the minimum, but not everybody does that. Some don't and have a maximum of $60,000 available from their insurer to compensate all potential auto accident victims. Even worse, some people do not comply with the law at all and carry NO insurance coverage. Texas ranks 19th in the U.S. when it comes to the rate of uninsured drivers in the country. An estimated 13.3 percent of Texas drivers who are supposed to have car insurance do not have the coverage which is legally required of them, according to Insurance Information Institute.
If an uninsured or an underinsured driver causes an accident to happen, victims have to know their options so they can respond in the most strategic way possible.
What Can You Do After an Uninsured Or Underinsured Motorist Crash? 
Following your involvement in a collision with another driver, you must call the police to make a crash report and exchange pertinent details with the other driver, including information on auto insurance. If you discover the driver has no insurance or not enough, you need to check your own insurance coverage.
If you purchased optional underinsured or uninsured motorist coverage, then you do not have as much to worry about. Even if the driver who hurt you cannot pay, you can get compensation from your own insurer up to policy limits. Your uninsured or underinsured policy will pay for the losses the other driver should have covered.
If you don't have uninsured or underinsured motorist coverage, your situation is more dire. Under these circumstances, if you get into an accident with a driver who has no insurance or not enough insurance, your options include:
Determining if the uninsured or underinsured motorist has any assets. If they have a good income or own valuable assets, you can sue them personally. You can try to get compensation from them by getting a judgement against them and then collecting that judgement with the court's help using techniques like liens and wage garnishments.
Determining if any third parties could be blamed. Perhaps someone other than the uninsured driver was at fault, like that driver's employer or the manufacturer of a defective car contributing to the accident.
If the other driver who caused your crash has no money or insurance, you could still try to sue him personally, especially if there's no third parties to make a claim against. This may be a waste of time, as you cannot get money from someone who has nothing to give you. If you've been in a car accident through no fault of your own, you should consult a qualified car accident attorney who can explain your options and help you get the compensation to which you are entitled.