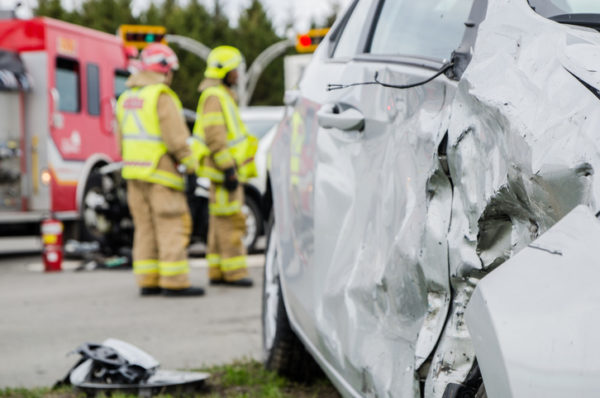 A Fort Worth Car Accident Lawyer Explains What Drivers Should Know
Fort Worth is grappling with a serious car accident problem that city officials are seeking to stem, in part, by signing onto Vision Zero.
Vision Zero is a newer program seeking to end fatal and injury-causing accidents through good planning, renovations, and smart engineering. Strategies address things like land use planning, speed management, laws and enforcement, effective street lights and signs, and improving post-crash emergency response. Numerous Texas communities have signed on.
Stopping bad accidents would be great for the Dallas-Fort Worth Metro region where fatal and serious crashes happen all of the time.
In Fort Worth, this is in part due to the city's large population and the presence of two of the United States' most dangerous highways - I-35 and I-20.
In 2020, for instance, more than 100 people were killed in Forth Worth car, truck, or motorcycle wrecks. That same year 475 people were seriously injured, in many cases, incapacitated by a Fort Worth crash.
Meanwhile, the city has identified some of the city's most dangerous roads.
Fort Worth Crash Hotspots
The Fort Worth City Council voted to join Vision Zero in 2019. As part of the program, Fort Worth's Transportation and Public Works Department analyzed five years of crash data (2015-2019) and identified problem areas in the city. They call these dangerous roadway sections the city's "High-Injury Network."
Forth Worth compiled three networks - motor vehicles, pedestrians, bicyclists. Officials got deep into the details to narrow down crash hotspots. Some sections of roadway listed in the network are less than 1/3rd of a mile.
Cars, Trucks, Motorcycles
Fort Worth recently released individual lists of its top 10 crash hotspots. When it comes to motor vehicles, officials say a section of Main Street has the highest crash rate of any other place in the city. The 0.67-mile stretch between E Long Avenue and NW 28th Street has a crash rate of 22 accidents per mile.
Here's the list of motor vehicle crash hotspots, according to the city's high-injury network:
Miller Avenue (Eastland Street-Killian Street)
S Riverside Drive (E Berry-Rodeo)
N 28th Street (N Main-W North Fwy)
University Drive (Jacksboro Hwy-W 5th)
McCart Avenue (Park Hill-W Berry and Sycamore School-Columbus)
Main Street (E Long-NW 28th)
Henderson Street (White Settlement-W Belknap)
Altamesa Boulevard (Woodway-McCart)
SW Loop 820 - EBFR (Granbury-Westcreek)
Bicyclists and Pedestrians
Many of the same streets and sections of roadway that are dangerous for cars are also risky for bicyclists and pedestrians.
The street with the highest crash rate for bicyclists is NE 28th Street between Decatur and Glendale avenues. There are about 15 accidents per 1 mile on this section of roadway.
For pedestrians, the section of roadway with the highest crash rate is the 0.1 mile stretch of Main Street between W Weatherford and W 9th streets. The crash rate is 70 accidents per mile.
Here are some locations that are crash hotspots unique to cyclists, walkers, runners, and other people on foot.
Greenlee Street (Canton-820 SBFR)
Jacksboro Highway (University-Shamrock)
NE 28th Street (Decatur-Glendale)
Allen Avenue (Hemphill-S Main)
Cantrell Sansom (Deerfoot-Mark IV Pkwy)
Camp Bowie Way (Renzel-Williams)
E Lancaster Avenue (Kentucky-Oakland)
W Long Avenue (Azle-Angle)
Hemphill Street (W Allen-W Berry)
Isbell Road (Ohio Garden-White Settlement)
Help for DFW Accident Victims
Knowing where the crash hotspots are is useful to people who live, work, go to college, or just have fun in Forth Worth, but even the most careful driver can still end up in a severe car accident. Distracted and drunk drivers, defective car parts, and fatigued semi-truck drivers can cause bad crashes that leave others injured—or worse.
If you were injured or a loved one died in an accident in the DFW area, contact Coby L. Wooten, Attorney at Law, P.C. for a free case consultation. We can explain how the law applies to you, estimate the value of your claim, and discuss your legal options.
Do not speak with an insurance adjuster or accept a settlement offer before consulting with an experienced personal injury attorney who knows how to fight for accident victims in the Greater Fort Worth area. Contact our firm right now to schedule your free consultation.